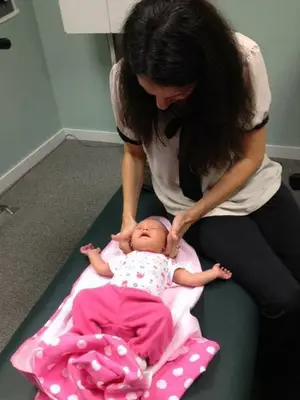 Have you ever wondered why some kids get sick and others don't? Ever wonder why some kids struggle at school and others don't? Ever wonder why some kids get adjusted? Ever wonder.....
At Chiropractic Wellness Connection, we take kids' health seriously and help to answer these questions and other questions that parents have. Kids are under an enormous amount of stress these days... physical, chemical, and emotional. From birthing traumas to learning to walk & ride bikes to social pressure and decreased nutrition, our children's bodies and minds are constantly being challenged. The ability of a child to adapt and heal from these stresses is a key component to whether or not they are healthy.
We are here to help and We LOVE kids! Pediatric chiropractic is gentle, safe and fun! Kids love it! Dr. Jennifer Daniel-Price specialize in pediatric care and pediatric special needs care. They treat every child as they treat their own. Knowing what is causing a problem is the first step to find the solution. At CWC, they listen to you and your child and help identify the stresses that are specifically impacting your child's life. That's why Dr. Jen get so many amazing results with children. Our family friendly office is designed to give your family the best and most comfortable visit every time.